Acne
At Maygate Skin Clinic in Dunfermline, the best medical-grade device that enables us to deliver safe and effective acne treatments with clinically proven results.
Acne is a very common skin condition that affects 95% of teenagers and adults to some extent over the course of their lifetime. Acne is commonly triggered by hormonal changes. In response, the sebaceous gland (found in the hair follicle) produces too much oil, or 'sebum', which captures dead skin, debris and, in turn, clogs up the follicles. Bacteria builds up in the sebaceous (oil-producing) gland which travels up the hair follicle and out to the skin's surface, this results in blackheads, whiteheads, red or pus-filled spots, and inflamed skin. Acne is easily recognised by the appearance of the spots on the face, neck, chest, or back.
Why Treat Acne with IPL?
If you're hoping to reduce redness, combat spots, lessen inflammation and the frequency of your breakouts, acne-prone skin can be effectively treated with Lynton Intense Pulsed Light (IPL) alone or in combination with other clinical treatments. By directly addressing the p. acnes bacteria with medical-grade IPL you will experience clearer skin and an improvement in the tone, texture, and appearance of your skin.

We offer safe and effective acne treatments for men and women for the face and body. All acne treatments start with an advanced consultation so we can create a personalised treatment plan just for you.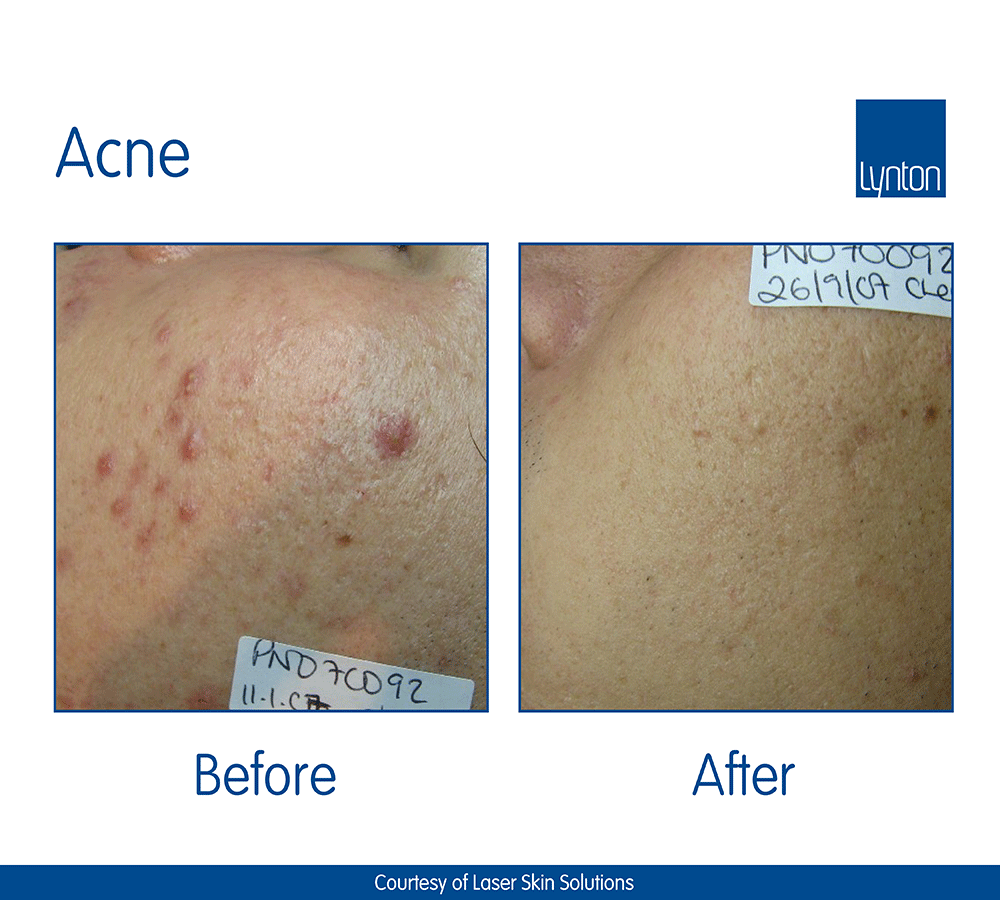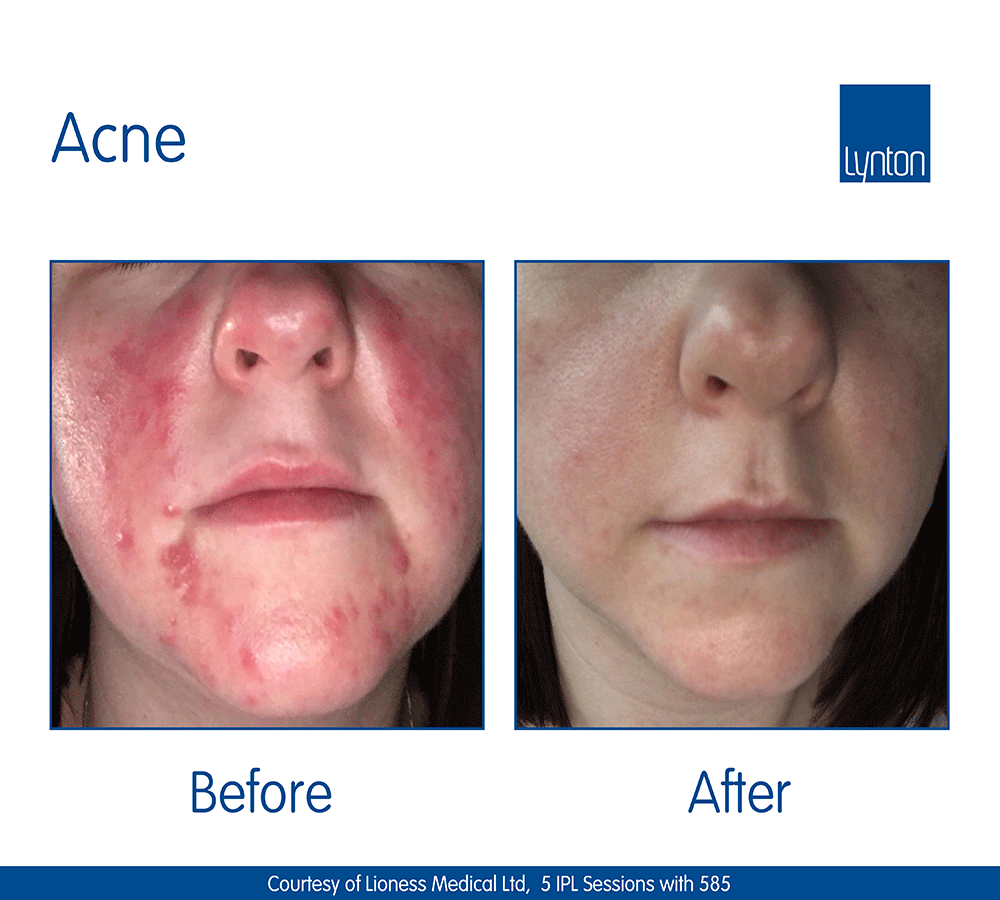 The gold standard technology for laser hair removal treatments

Laser Hair Removal is one of the most popular treatments for both men and women, by using pulses of laser light we can damage the hair follicle for permanent hair reduction. Unlike other methods, such as waxing and shaving, our laser hair removal device can offer a solution with long-lasting results for different skin types. The hair will become finer and softer becoming less visible and the growth will slow down more and more with each treatment. With the Laser Hair Removal, you can say goodbye to ingrown hairs, shaving rash and stubble in the treated area. You can also see an improvement in both the tone and texture of your skin.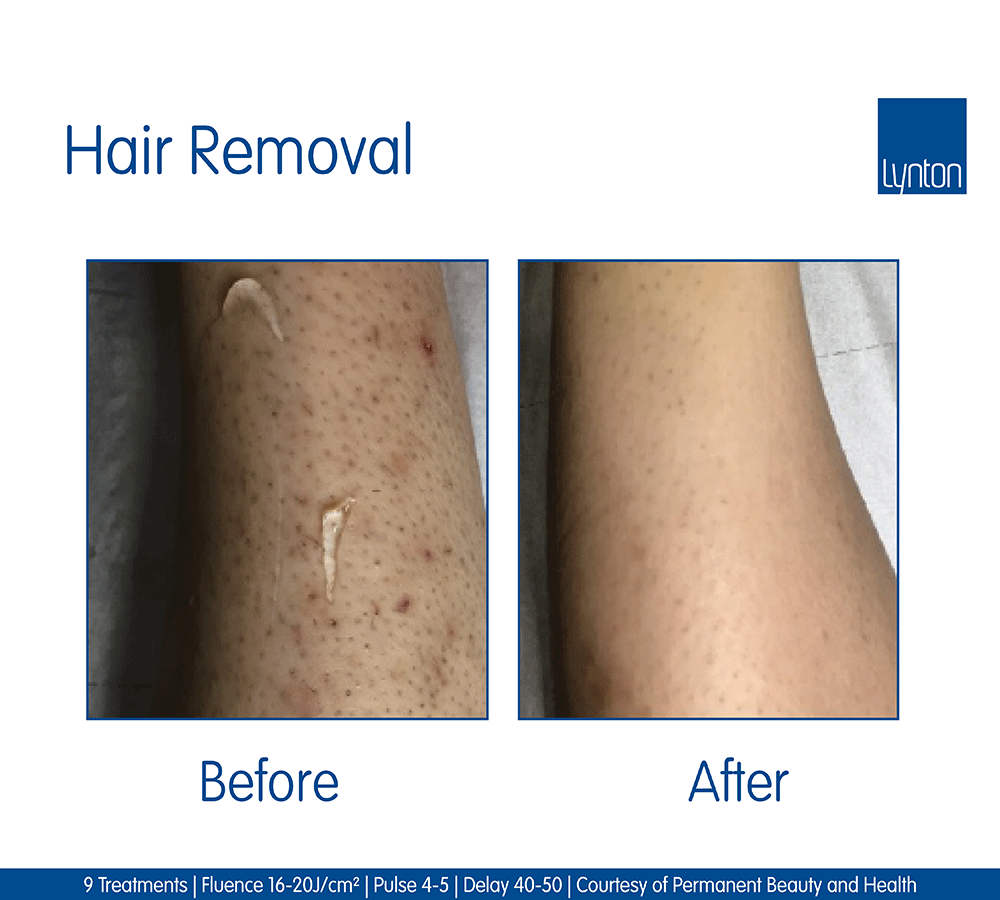 Laser Hair Removal is:
Proven safe for different skin types

Suitable for dense coarse hair or thin sparse hairs

Treatment sessions are very fast, even for large areas such as the legs or back

Comfortable

Nearly any part of your body can be treated

Outstanding clinical results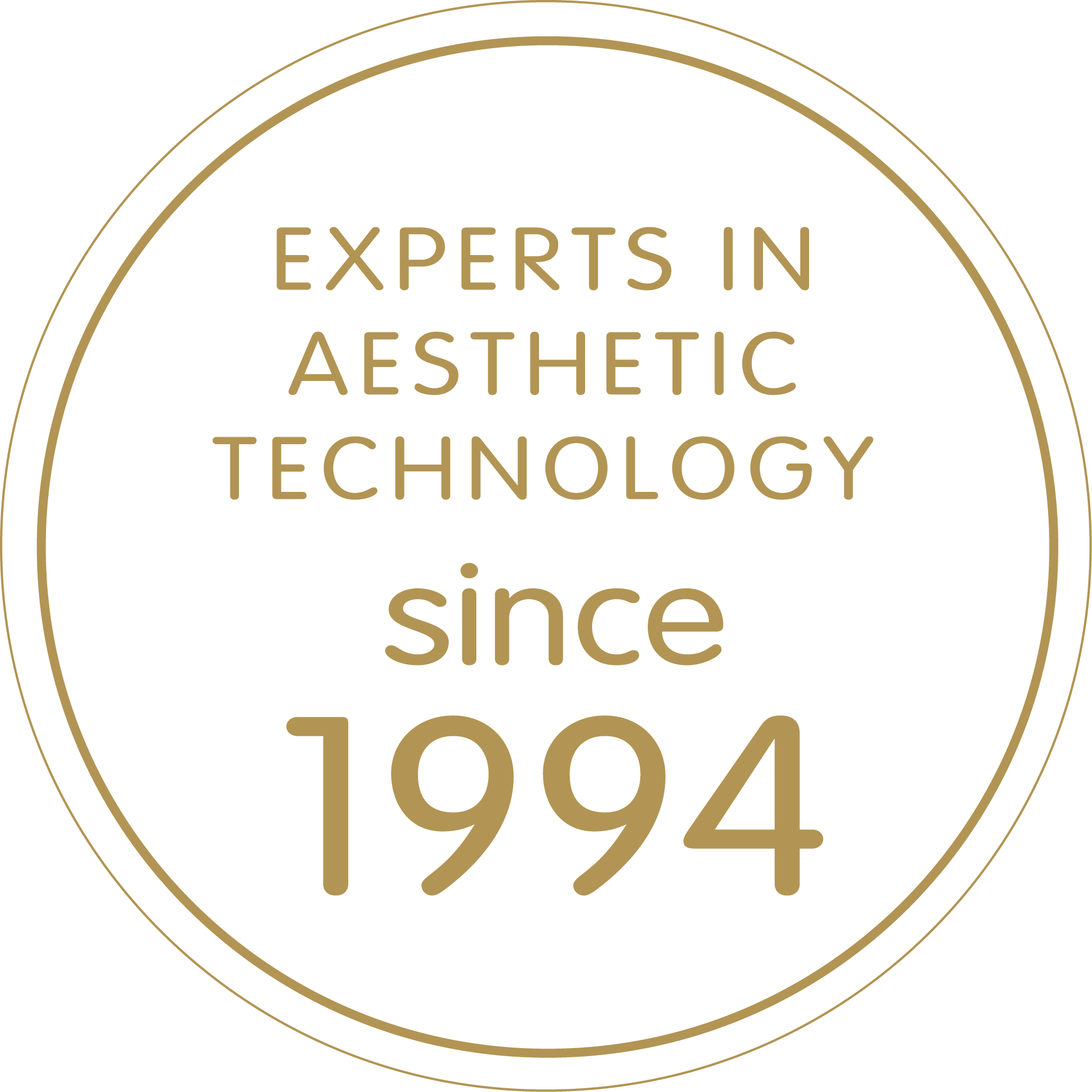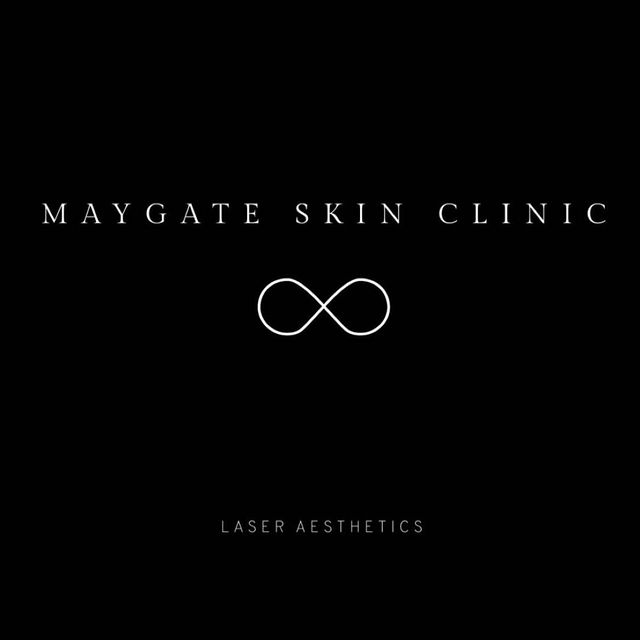 Broken Capilliaries & Vessels

Broken capillaries & vessels are small superficial red, purple or blue veins that can occur on the legs or in fact anywhere on the body.
The causes of leg vessels include genetics, age, lifestyle, hormones, pregnancy and weight gain. Although they are quite common, they can cause some distress and embarrassment for those who have them.

Key Facts:
Veins are one of three kinds of blood vessels.

A large number of men and women all over the world suffer from leg vessels

Some lesions are present from birth, while others develop with age, or as the result of environmental damage (such as sun exposure).

Vascular lesions are normal veins that have dilated under the influence of increased venous pressure.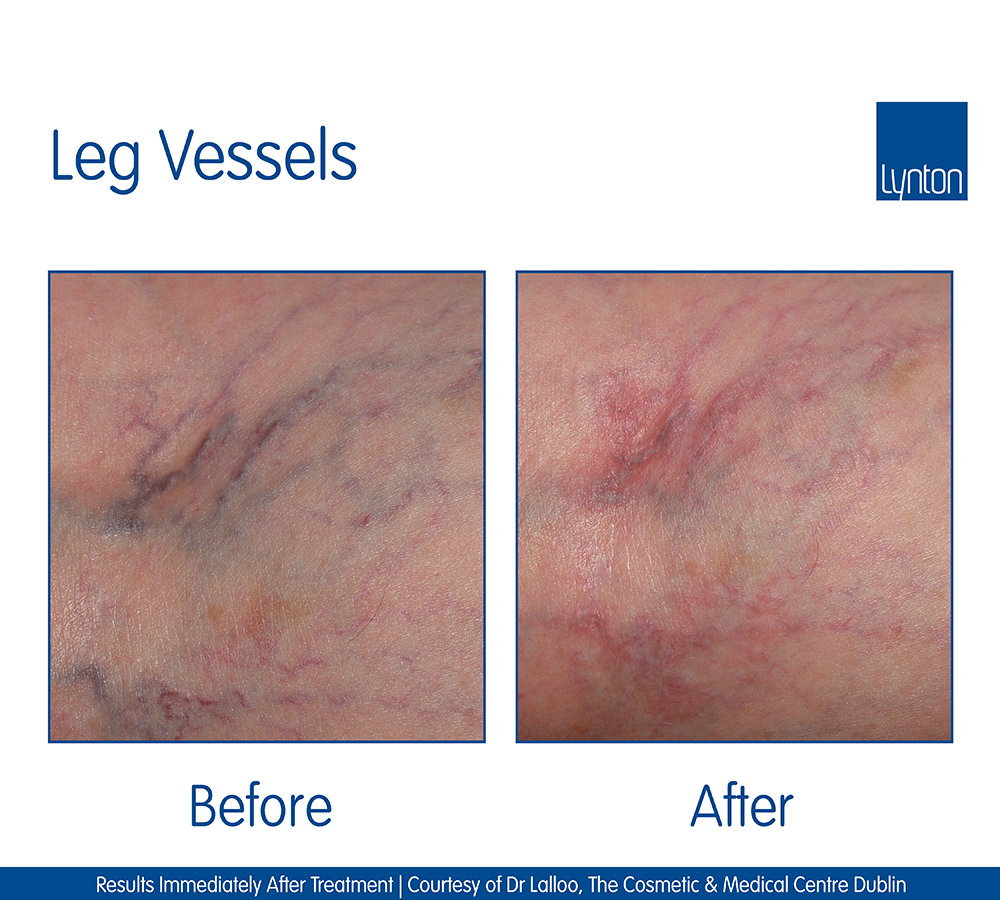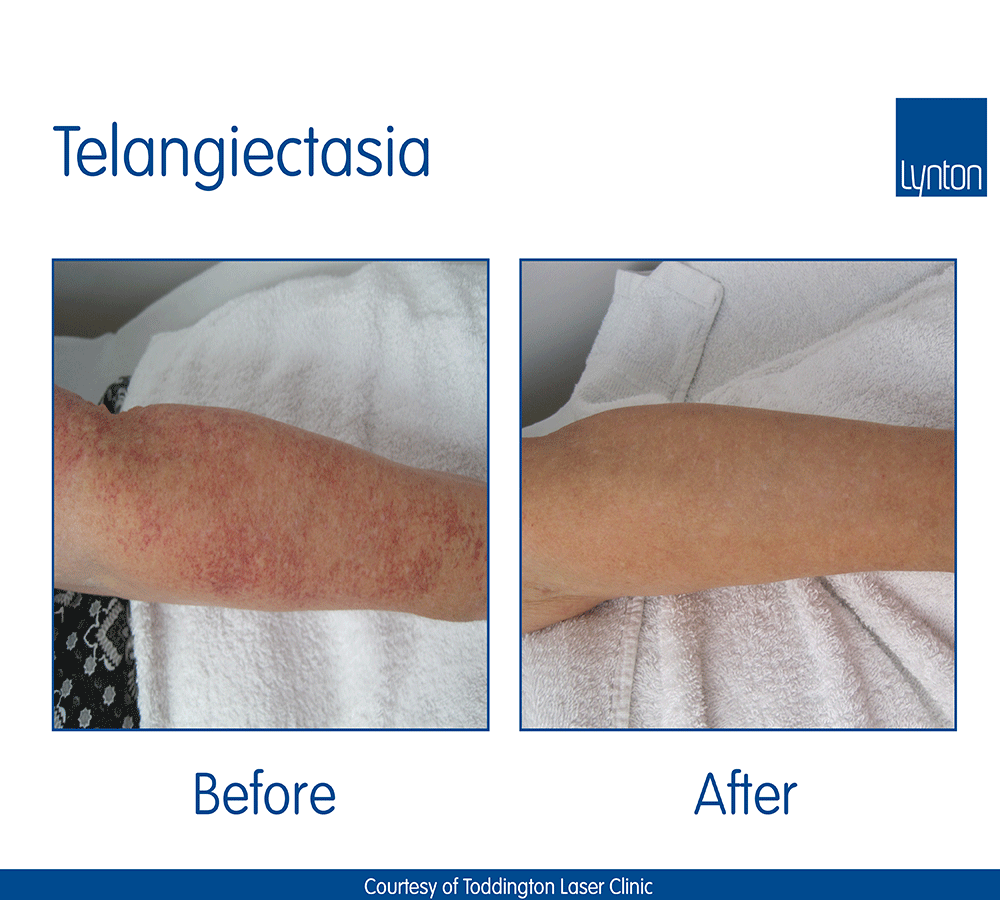 FAQ's:
Which types of veins can be treated? Most red skin lesions, including facial thread veins, rosacea, spider naevi, and port wine stains, can be treated very successfully. Depending on the lesions, leg vessels can also respond well to treatment.


Pigmentation
We offer a range of treatments for pigmentation removal, primarily we use IPL. Our skin gets its colour from a pigment called melanin, which is made by our melanocyte cells. Pigmented lesions such as sunspots, age spots and freckles can be triggered by excessive sun exposure, age, hereditary factors or hormones. Pigmentation can occur on the face, hands, arms, shoulders and chest. You may notice your pigmentation becomes more apparent in the summer months; this is your skin's response to an increase in sun exposure.


Key Facts:
Melanin defines your skin tone

Pigmentation is a treatable condition

When it comes to sun protection, consistency is the key

With advanced age, skin starts losing its natural even tone, overexposure to the sun does the maximum

damage – wear a daily SPF.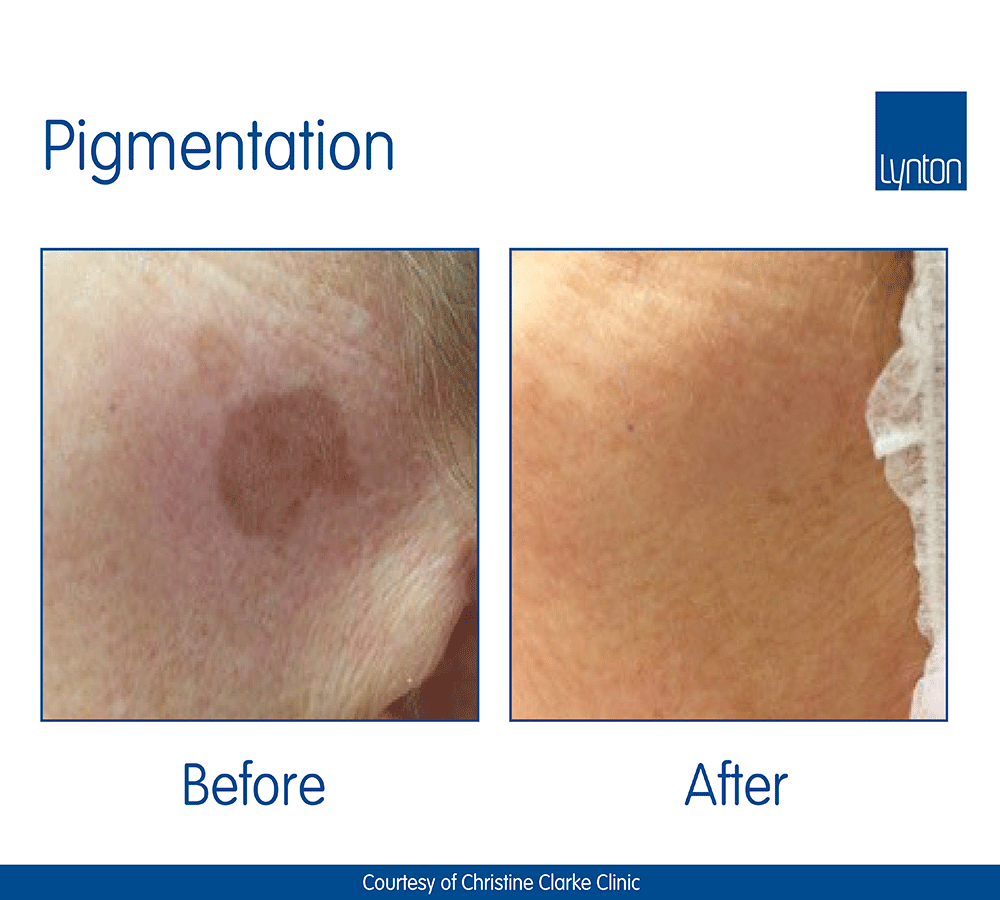 FAQ's:

What should I expect after the treatment?
The treated area may feel warm and sensitive for the first few days post treatment. The lesions may darken and may appear more obvious before they fade and 'flake' away. Sometimes an initial whitening of the area is seen which quickly fades and the pigment gradually fades over the following few weeks



ROSACEA
Rosacea is a common skin condition which most often appears between the ages of 30 and 60 and is usually visible on the cheeks, forehead, chin and nose. People with rosacea often find they suffer from facial thread veins as the skin is red and flushed. Red veins and red flushing can be a cause of real concern and distress. Unfortunately, rosacea is a chronic condition however, with our medical-grade Lynton IPL treatment we can create a personalised treatment plan to help to get your rosacea under control.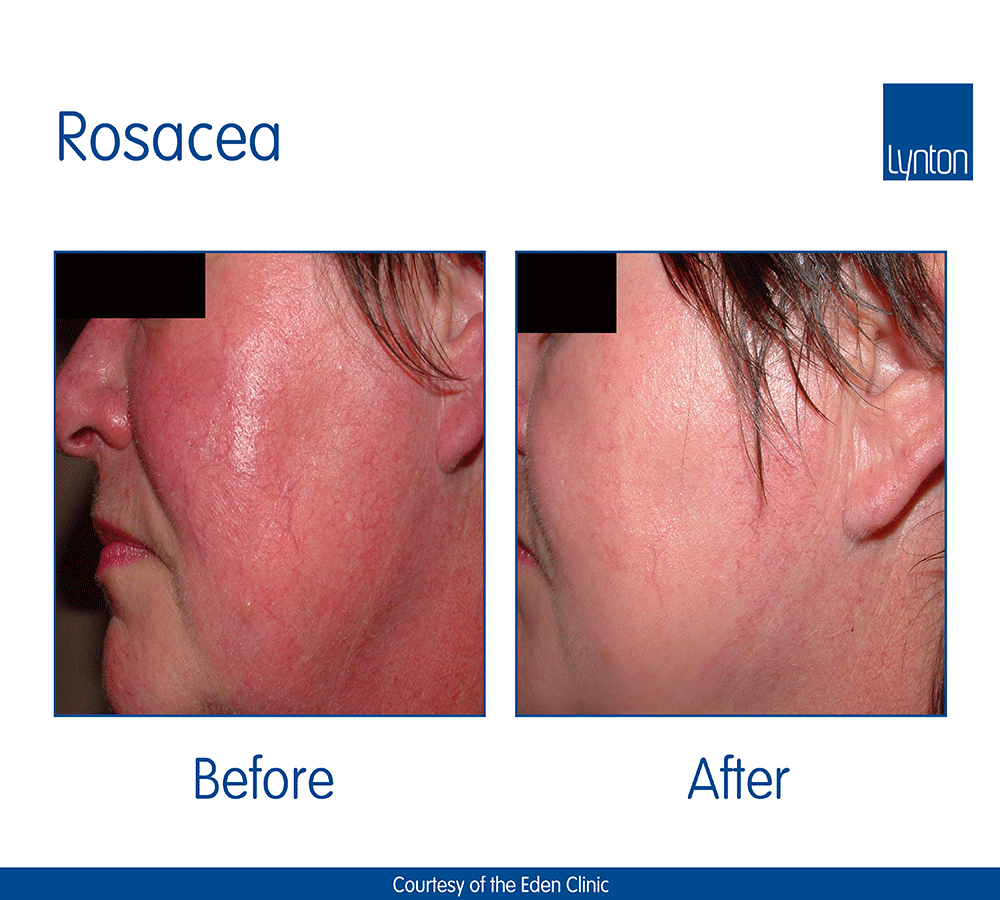 Key Facts:
The onset of rosacea can be mistaken for acne or sensitive skin

It's more common in those who have fair skin

It's genetic

Rosacea has lots of triggers

FAQ's:
I have Rosacea - What treatments are available

Rosacea can vary considerably from one patient to another, treatments must always be tailored to individual needs. Your doctor or GP will be able to advise you on the various oral and topical medications. Often, a course of anti-biotics followed by on-going topical treatment is recommended. Your doctor will be able to discuss the possible benefits and side effects of prescribed medication.


illumiFacial®
Everyone is using filters to achieve the appearance of airbrushed skin, with illumiFacial® you will no longer need to apply a filter. Together we can rejuvenate, enhance, and illuminate your skin's natural beauty. This quick and simple rejuvenating treatment dramatically improves skin tone and appearance, helping your skin feel and look it's best as if lit from within. This scientifically proven and advanced skin treatment is a restorative and illuminating facial that gives your skin long-lasting luminosity and a brightening of skin tone for optimal skin health.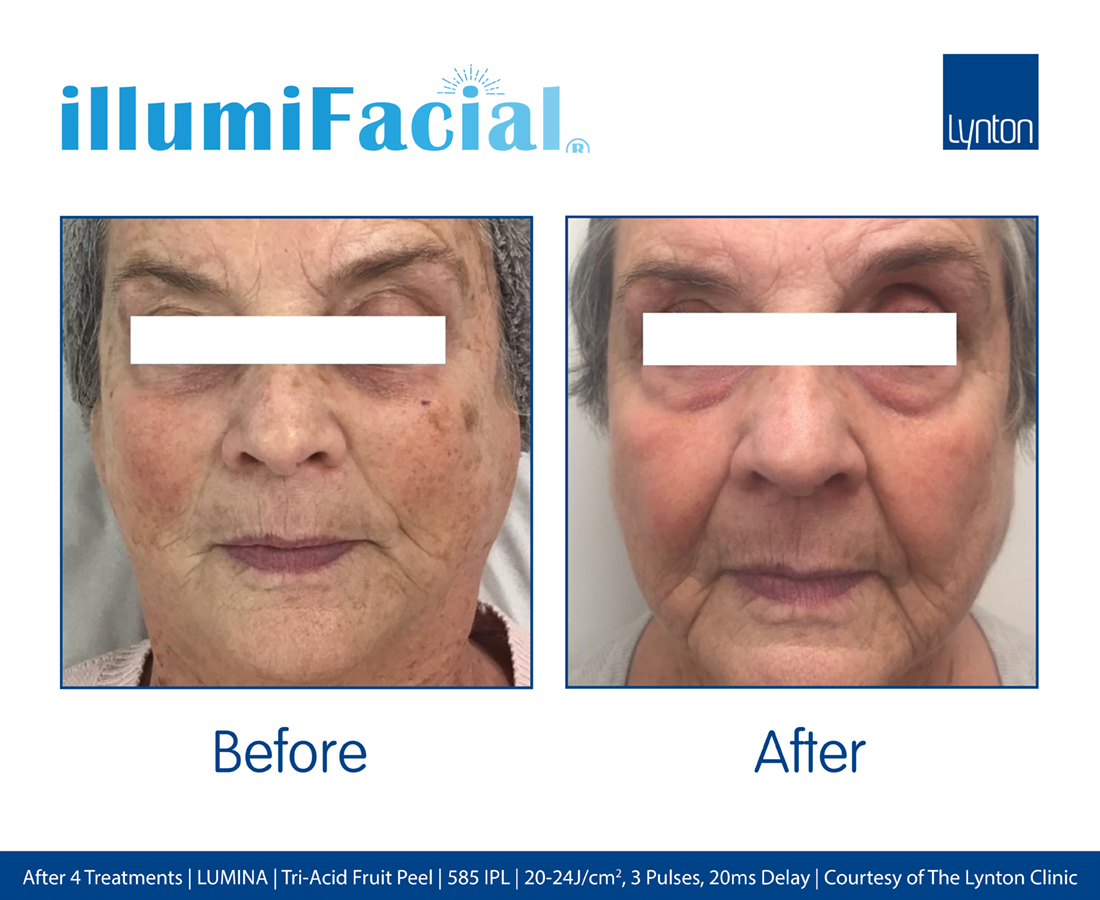 The illumiFacial® is the ideal treatment for:
Skin rejuvenation

Dull and tired skin

Uneven skin tone

Congestion

Improving skin texture

Age spots

Pigmentation

General redness

Vascular lesions

FAQs

Am I suitable for illumiFacial®?
Treatment is perfect for anyone whose skin exhibits congestion, discolouration and visible signs of ageing, however, a full consultation is carried out prior to treatment to ascertain your suitability and individual treatment needs. A full treatment plan will then be tailored to treat your specific concerns, all aiming to improve the appearance, feel and health of your skin.


Tattoo Removal
If you have a tattoo that you regret, laser tattoo removal is a safe and effective way to remove those unwanted tattoos. Q-Switched lasers are considered by dermatologists to be the most effective, safe and reliable way to remove unwanted tattoos with consistent predictable results. Tattoos are made of two main types of ink: Indian ink for amateur tattoos or multi-coloured professional tattoos. Certain colours of ink are easier to treat i.e. black, dark blue, red, orange, brown colours in the tattoo respond best to treatment, but, yellow, purple, pastel colours and fleshy toned pigment can be more difficult.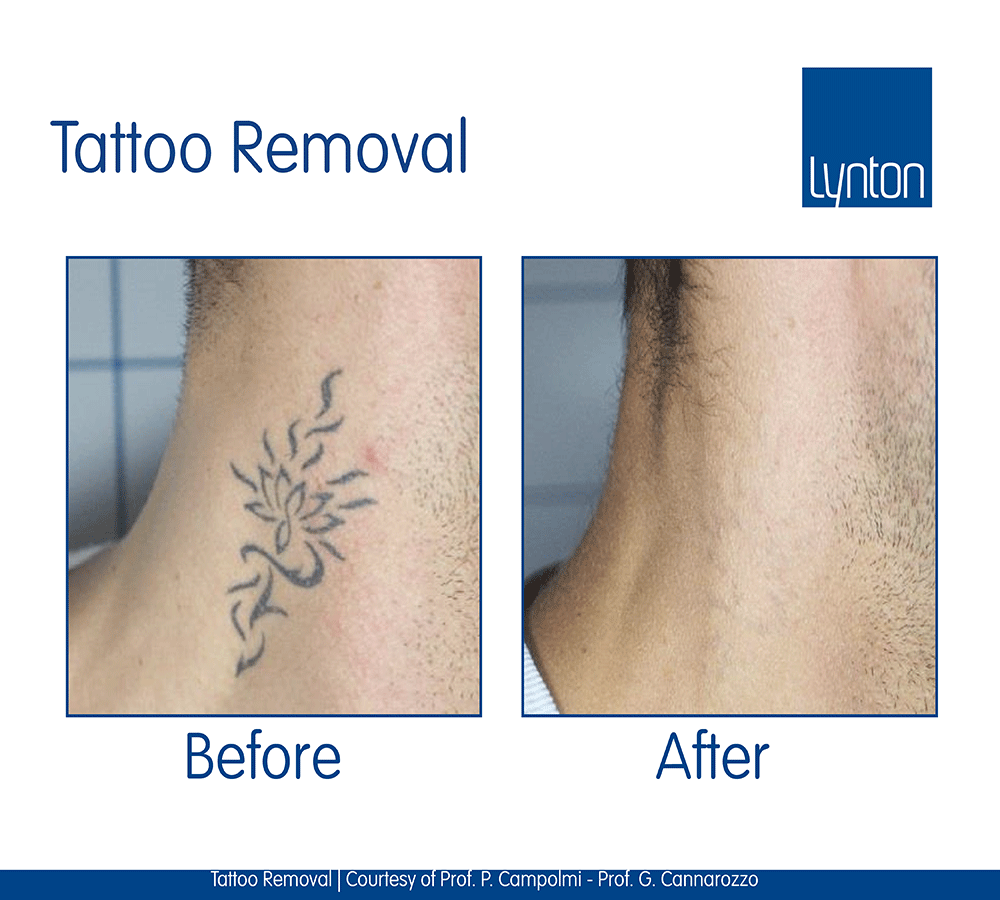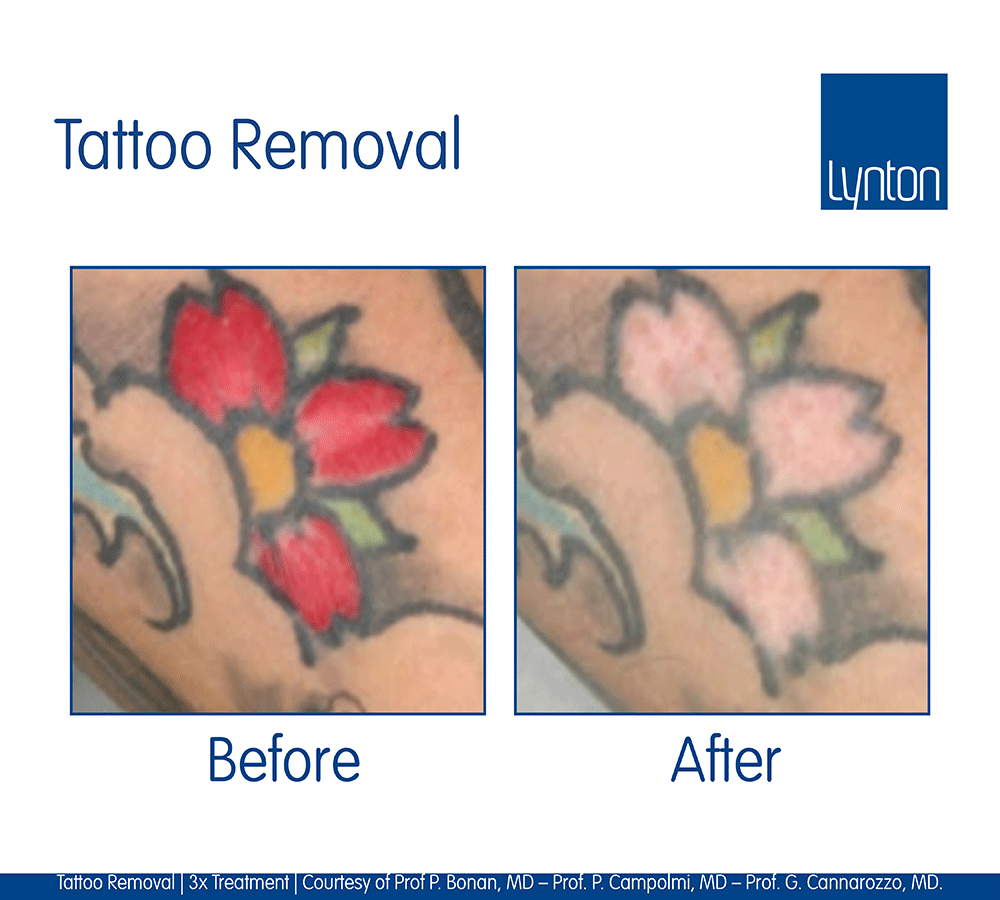 We can treat:
All skin types

All tattoo sizes

Multi-coloured tattoos

Semi-permanent makeup

Stubborn tattoos

If you're looking for a cover up, we can also fade the tattoo
At Maygate Skin Clinic, you can be rest assured that we have the most suitable tattoo removal procedure for you.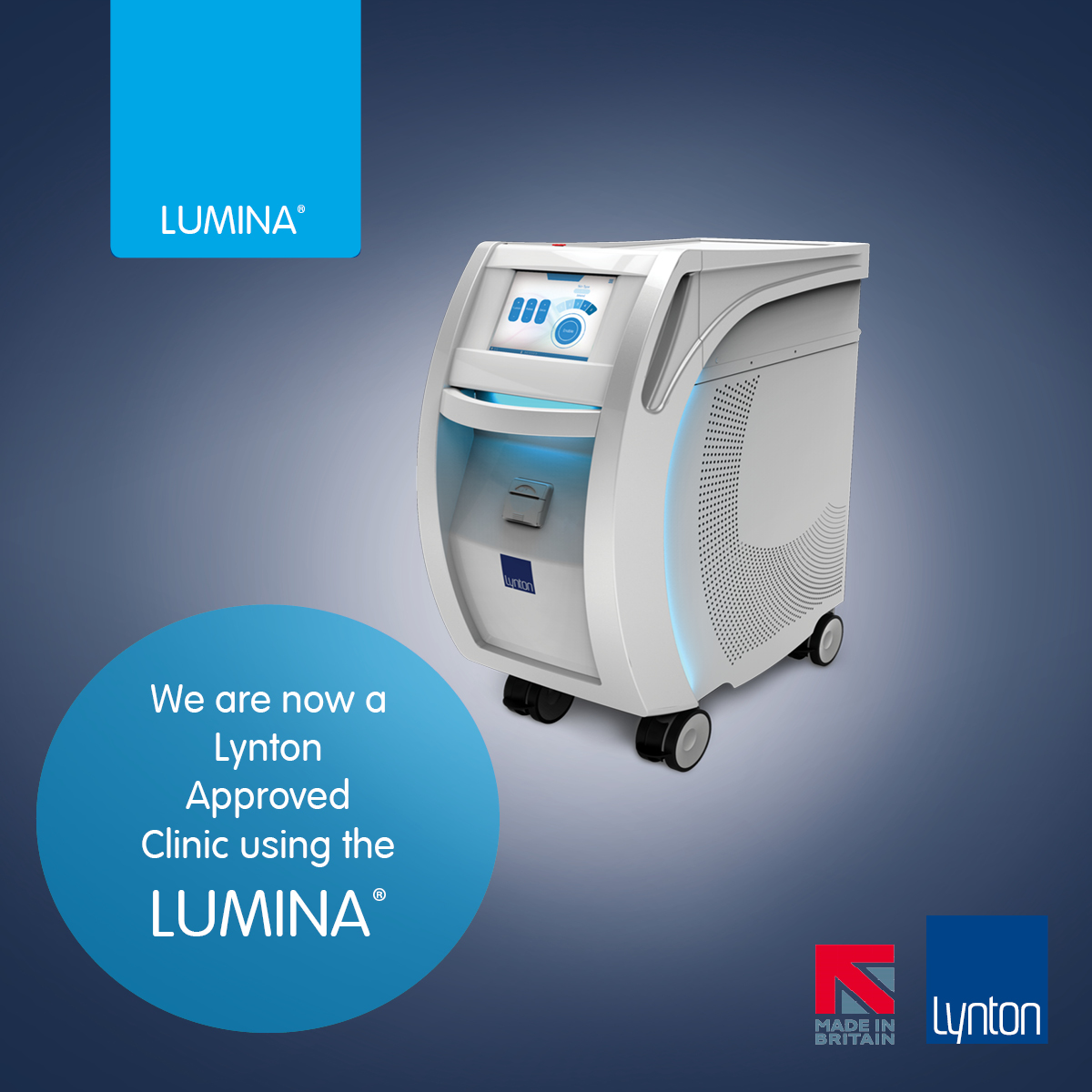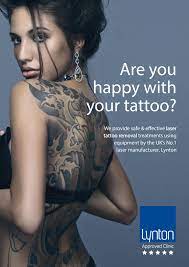 FAQs

How does aTatto Removal Laser work?
Q-Switched Lasers that generate a high powered beam of laser light in an extremely short pulse are the most suitable lasers for tattoo removal treatments. The very short pulse of high powered laser light is absorbed by the tattoo ink particles, breaking them down into smaller pieces, enabling your natural immune defences to absorb and disperse the ink. A gradual fading of the tattoo occurs over a series of treatments.

How does the treatment feel?
Most patients describe the sensation as similar to a hot pin prick or the flick of an elastic band. Whilst mildly uncomfortable, most people tolerate treatment well. A skin cooling device may be utilised to reduce any discomfort.
How long does each treatment take?
Treatment time varies depending upon the size of the tattoo but generally is between 10 – 30 minutes.